About Us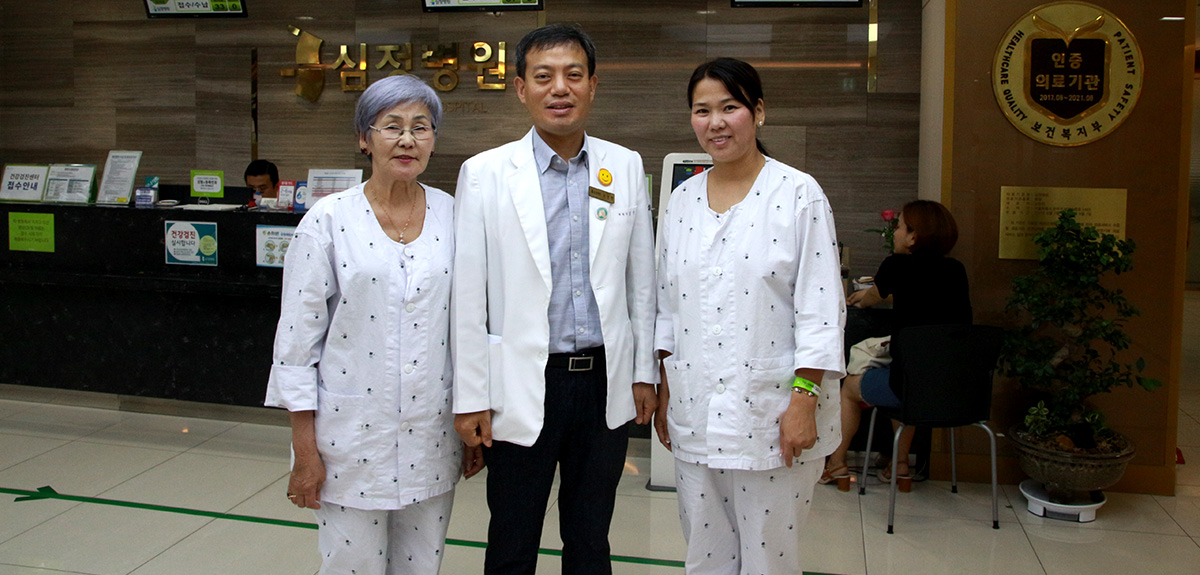 Shimjeong Hospital was founded in February, 2015 by Shim Jeoung Hyun who is included in the 100 Best Doctors List.
Our contribution to a process of forming a healthy society consists of offering a professional health care services to everyone, as it is suggested in our slogan «Create the Feeling of Family».
We consider every patient as our own family (parent/child) thereby treating them with the utmost care.
Shimjeong Hospital specialises in accurately diagnosing and treating spine, joint disorders by using MRI, CT, Ultrasonic waves, etc.
Our specialists are capable of performing operations of different range: from a simple ones to endoscopic therapy, minimally invasive and others.
Herniated lumbar disc, cervical disc disorders
Spinal stenosis
Ossification of posterior longitudinal ligament
Cervical foraminal stenosis
Lumbar spondylolisthesis
Scoliosis
chronic low-back pain
Spine/vertebral compression fracture
Spinal tumor
Knee joint degenerative deseases
Knee joint lateral meniscus tear
Knee ligament rupture
Articular cartilage damage
Shoulder rotator cuff tear
Habitual dislocation of the shoulder
Avascular necrosis of the femoral head
Collateral ligament tear of the ankle joint
Arthritis of the ankle joint
The quality of our medical services, patient safety and hospital management are what made us the only hospital out of clinics of same specialisa tion in Kwanak, Geumcheon, Guro, Donjak districts that were accredited by the Ministry of Health and Welfare.
Shimjeong Hospital was also designated as «The Hospital for Foreign Patients» by the Ministry of Health and Welfare. By offering only high-quality services to foreign patients we are trying to become a reliable hospital one can get help from.
Shimjeong Hospital was allocated to become the Asia Pacific Center for Spine MIS and Asia Pacific Spine Reference Center that gives an opportunity to our specialists to receive training in neurosurgery and orthopedics in many different countries.